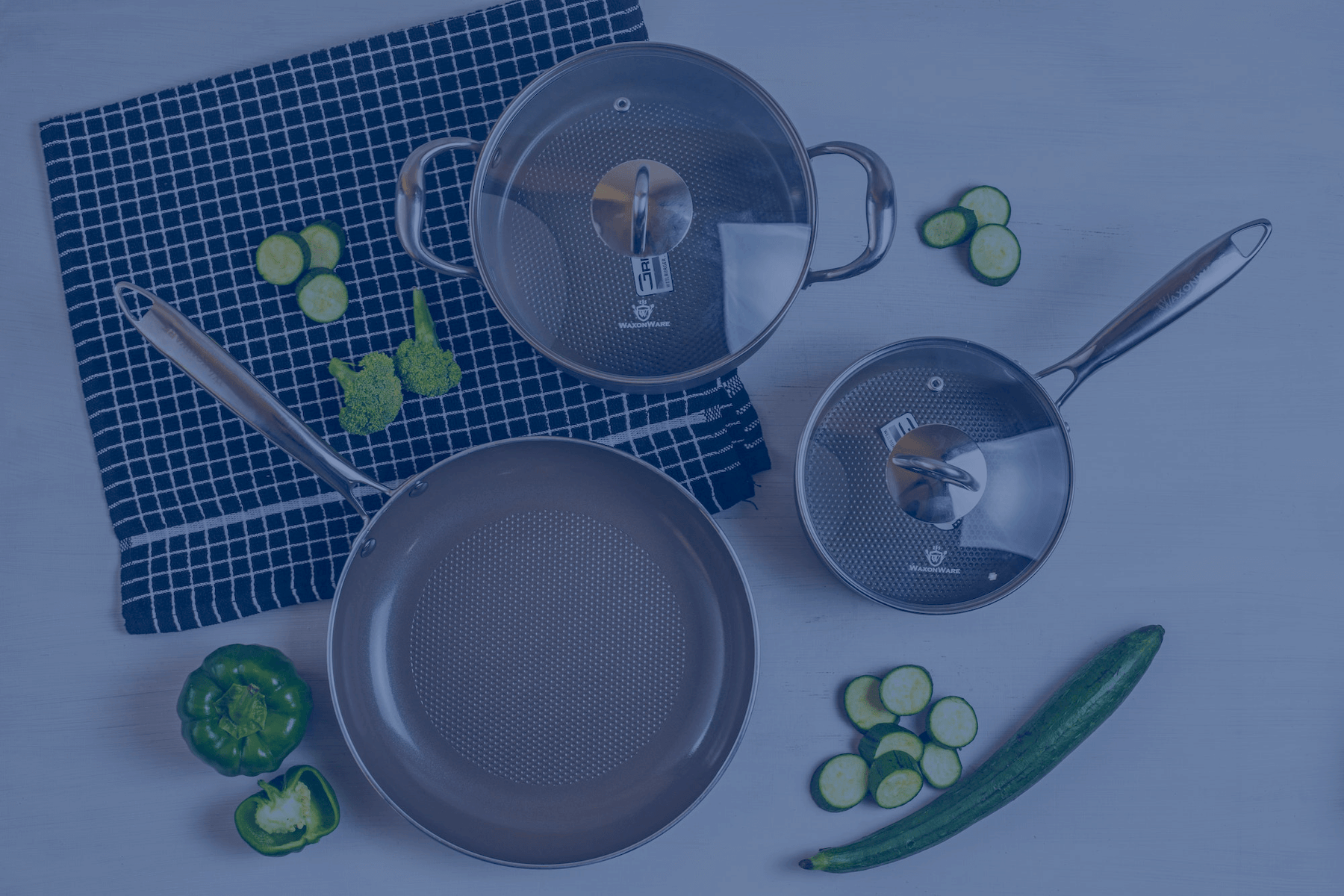 The last pan you'll need.


Durable. Stylish. Affordable. Discover why we're an Amazon Best Seller
"Amazing quality! Everyone and every household should own this product. Very well made and durable!"
⭐⭐⭐⭐⭐
"We use this pan easily 7-8 times per week. For eggs, omelets, frozen meals that require thawing and cooking, grilled cheese sandwiches, etc. Pretty much anything in a frying pan. It is just like new and the coating is doing an amazing job. Still nonstick. Cleans up very easily. Looks like new."
Read more reviews!
⭐⭐⭐⭐⭐
"This pan is absolutely the best pan I have cooked with in my 35 years of being the primary chef in the family. This cookware is well crafted. Not too heavy, with a handle that does not get hot in the slightest. The pan heats evenly and everything cooks evenly without sticking. Cleaning the pan is very simple and easy."

Read more reviews
⭐⭐⭐⭐⭐
"You have to buy this pan, I like many of you have been looking for a healthier alternative to Teflon. First of all the non-stick properties are no joke, it's like cooking on a slippery ice skating rink, flipping eggs is so easy my wife can do it! ahahaha she loves it too. 
Impressive pan check it out"
Read more reviews
We're a team of committed foodies that couldn't stand the state of cookware

Manufacturers had gotten lazy. No innovation, higher prices, and TERRIBLE after-sales service.

There simply was no cookware which was:
- Durable
- Stylish
- Affordable
- Environmentally Friendly
- Customer Friendly

So we created it. We read 1000s of customer reviews — understanding what problems customers had today. And worked back from there.

Now we're proud to show off our WaxonWare to you
Discover More
The WaxonWare Collections Explored!
If you're confused as to which of our series is more suitable for you, then be confused no more! We have created a handy table for you, comparing the different series that we offer based on different aspects and features so that you can make an informed purchase decision.
Learn More
Non-stick Cookware—Is it safe?
Non-stick cookware has revolutionized the world of domestic cooking. Used widely in professional kitchens, non-stick cookware is commended for its versatility, ease of maintenance, and excellent performance. But, is it safe? Learn more about its benefits in this blog post.
Find Out
Hot Selling!
Rainbow PVD-Coated Set
Combining 5 essential kitchen tools with a gorgeous 20 PCS cutlery set, all coated with our revolutionary PVD technology in bright rainbow colors!
Buy Now